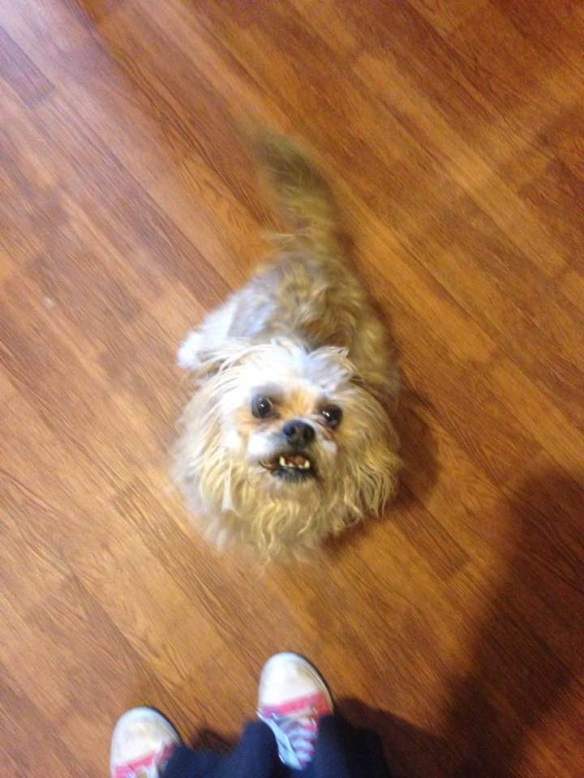 Cupid's human drove up in front of the shelter, opened the door, tossed him out and drove away.  It was Cupid's lucky day because that means we get to rescue him and find him an awesome family to love him.
Cupid is a 2 year old male Terrier mix of some kind He weighs 13 pounds and is neutered, up to date on shots, heartworm negative and microchipped. Cupid is happiest when he can be outside. Cupid is good with dogs and cats.
Cupid has bit in the past and needs someone who is patient and who just wants to give him a home where he can roam and be his own unique self.