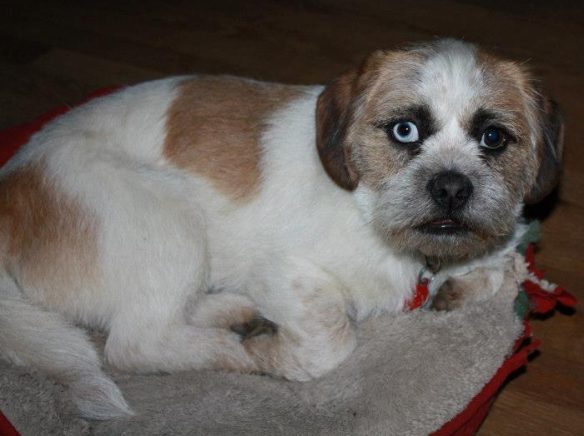 Ernest is the perfect kid dog…he is just about the perfect dog period. He is 8 months old, up to date on shots, not neutered yet but arrangements will be made, house and crate trained. He is Shih Tzu/Beagle mix and has one blue eye and one brown eye. His tail never stops wagging and he loves going for walks. Gets along with cats, dogs and everyone else.
For more information about Ernest, or more photos of him, visit our Facebook page.
Ernest went to join the home of the Guy and Linda Blake today.  Hurrah for Ernest!!!!!  The Blakes are lucky to have you!