All the puppies have been adopted and Linda is now looking for her own forever home.
Linda is a brindle female mix.   She is about 30 pounds.  We believe she is under 3 years old.  Linda has her first set of shots and has been dewormed.   Linda was pregnant and gave birth on April 1st.   Linda is good with other dogs, has been exposed to a cat, which she is not so sure about since the cat smacked her, and is learning what it is to live in a home with a soft bed.  Linda would do best with a fenced in yard and no young children as they make her nervous.
We thought she may have some Mountain Cur in her but did a DNA test on one of the puppies and it came back Cocker Spaniel, Boxer, Beagle, Rottie, American Staffordshire Terrier, St. Bernard, Collie, 25% Super Mutt!
Linda gave birth to 8 adorable puppies on 4-1-2020.  5 boys and 3 girls.  We will be posting updates as they come in from her foster mom.  We will not be taking applications yet.  Puppies stay with mom until they are 8 weeks old, at least. Pretty sure they have Aussie in them through dad.
Linda came to us through a joint rescue effort with 4 other rescues in DE and WVA.  She was living in deplorable conditions with about 20 other dogs, which we were able to save with the help of a great group of people.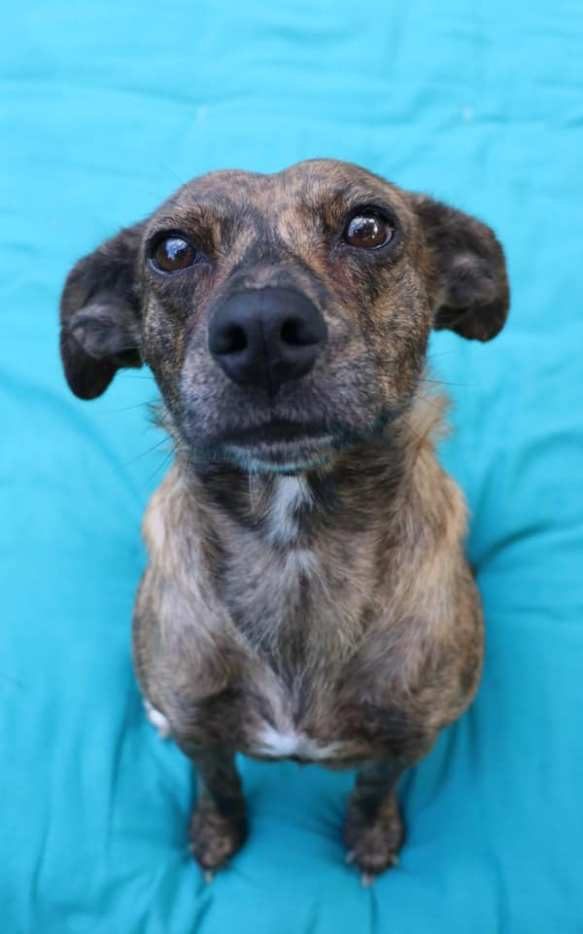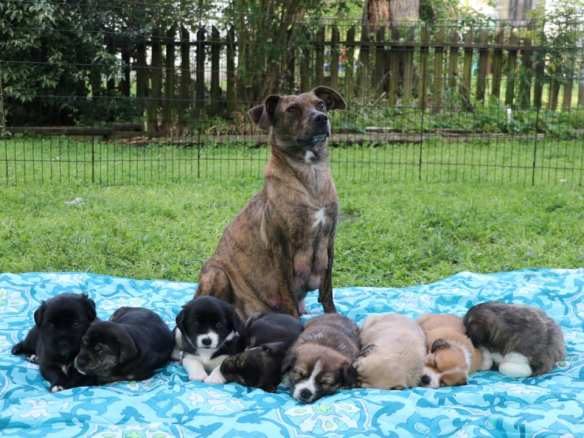 proud mom with 1 month old pups