Penelope came to us as a hit by car case with possibly needing her leg amputated.  After rushing to Philly to pick her up and get her to our vet asap, we found out she had been attacked by another dog.  She has multiple bite marks.  She also had been like that for about a week based on the state of her leg.
Fast forward a day:  Doc Henry at Forrest Avenue Animal Hospital did the surgery on her leg today and she is recuperating wonderfully.  She is a trooper and home with her foster family
This beauty is only 1 to 2 years old and weighs 7 pounds.  She is the sweetest dog.
This is her freedom ride and the leg.  We will post new pictures soon!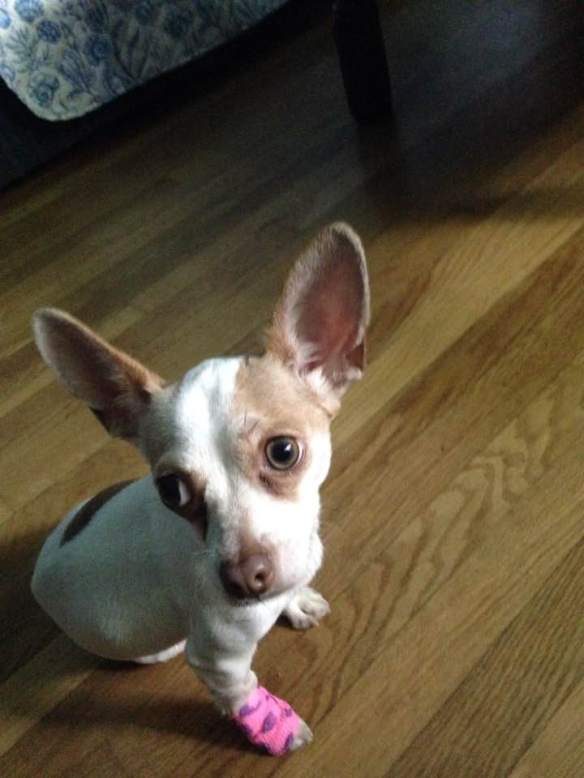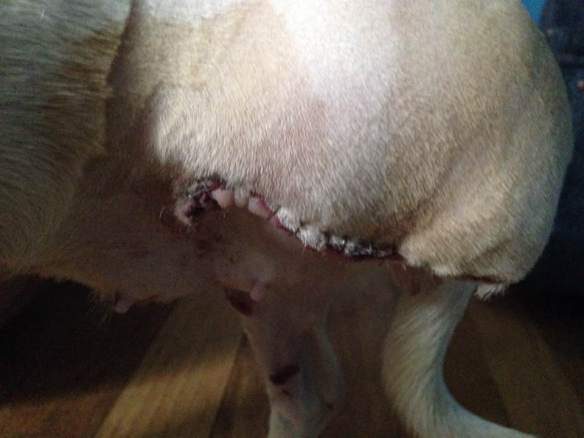 After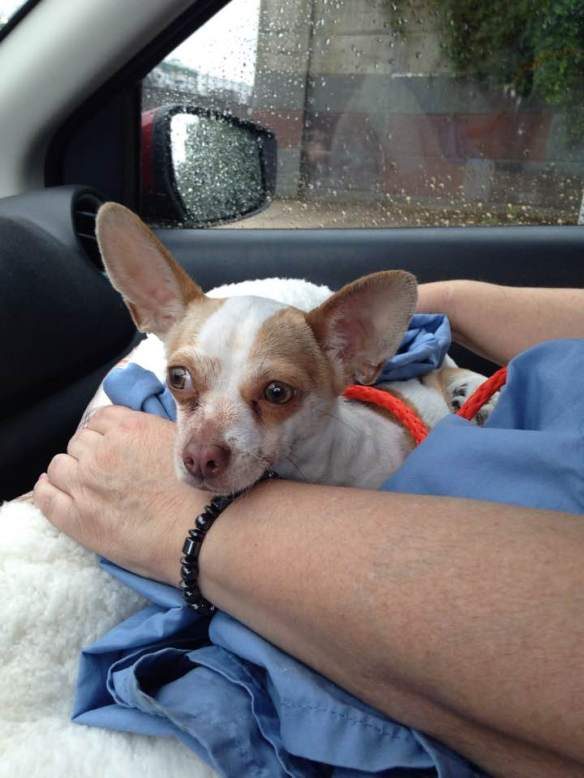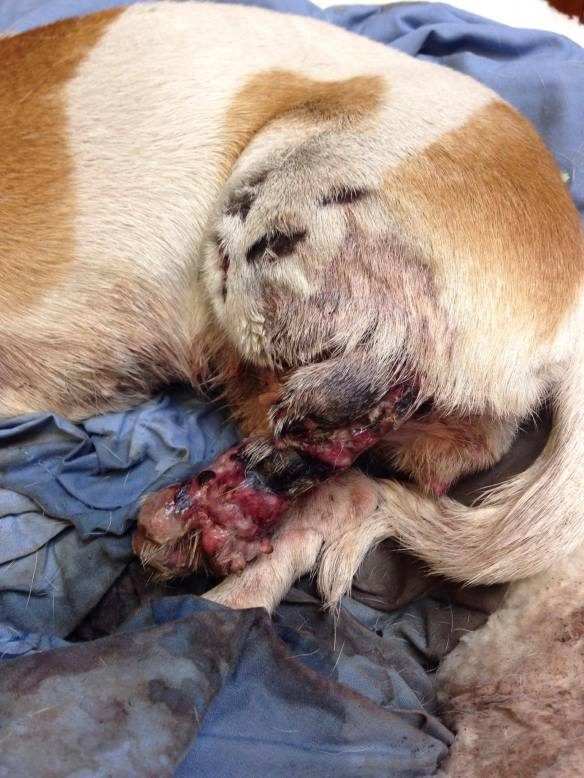 Before